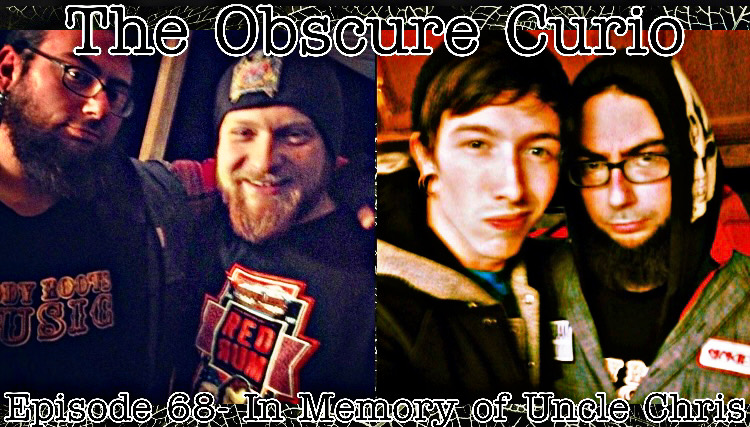 This episode of The Obscure Curio is dedicated to the memory of Uncle Chris Buckley. In it, I am joined by The Wampus Cat, our good friend Joey- who was also very close with Chris. We start the show by saying a few words in his memory and then attempt to carry on in a fashion we think he would have enjoyed and that we hope you all enjoy as well.
It is not much, but these conversations are our genuine attempt at keeping his memory alive and continuing to share some of the same joy he brought us with others.
Check out our exclusive episodes at:
www.patreon.com/theobscurecurio
Join us for a live show at:
And find links to our YouTube Channel, Social Media, Official Merch, Discord, and more by visiting:
We love you, Uncle Chris. This one is for you.
x